The Masthead Race is an annual race to raise money for cancer research. It is held in August in the Huntington Bay area. Members of the Masthead Cove Yacht Club have raised over $68,000 since it was started in 2006 in memory of  MCYC's former Commodore, Carol Marcincuk. Carol was an avid sailor and a beloved employee of CSHL who died of ovarian cancer in 2004. Proceeds from The Masthead Race are donated to support cancer research conducted by the Cold Spring Harbor Laboratory.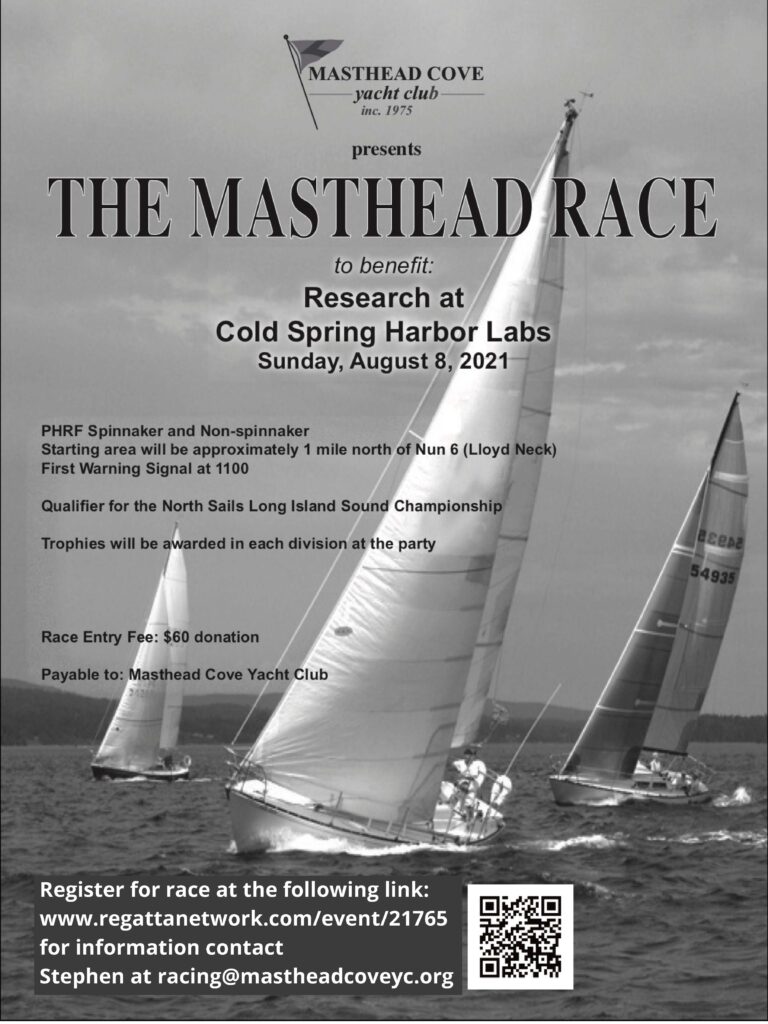 In 2020, members of the Masthead Cove Yacht Club raised $5,000 from their annual Masthead Race and the Masthead Race Party that were donated to support research at Cold Spring Harbor Laboratory. After presenting MCYC's check, the members of MCYC heard about recent research from Dennis Plenker, a research investigator in CSHL Cancer Center Director David Tuveson's lab.
The Women's Skipper Race is an opportunity to turn the tables. Ladies are at the helm, skippers grind!
The Pirate Race provides Old World flavors of pirates, sea shanties & treasure hunting immediately followed by rum-fueled-tales at the Lloyd Harbor club mooring.
The Dinghy Poker Run & Huntington Music Festival is a time to enjoy a medley of music and games with a side of water-warfare!
For more information on any of the MCYC races, contact: ​racing@mastheadcoveyc.org.